Somos una agencia de locución que entiende
que el mejor arte proviene del mejor ambiente
Sabemos que para hacer buena producción, se necesita un entorno excelente: una combinación de equipos de primer nivel, áreas de trabajo y de descanso cómodas, un entorno relajante y un personal que pueda trabajar proyectos de cualquier nivel. Un lugar sin distracciones, pero accesible, donde se fomenta el desarrollo y los precios no son prohibitivos, pero la calidad es una característica de nuestro buen servicio.
Estudios de Grabación
Cabina 4, un ambiente de grabación con alto grado de insonorización , 1 Sala de control
diseñada para un excelente sonido.
Cabina

– Recording Studio

¡Grabar sin interrupciones, siempre que lo necesites! Cabina 4 de richardmario.com, a través de su alto grado de insonorización puedes concentrarte en lo importante, ¡Tú!
Sala

– Tracking Studio

Nuestra sala de seguimiento de 7m2 alberga una interface Scarlett 2i2, con un preamp Presonus Studio Channel, UBL monitors y microfonos Shure, AKG, Neumann.
Studio

– Mastering

Producimos con ProTools, Audition, Sound Forge, y diversa clase de Plugins; Waves, Izotope,y los mejores plugins VST.
Nuestros Proyectos
Estamos muy orgullosos de nuestros clientes y de las relaciones duraderas
que hemos forjados en todos estos años.
Radio Station
Isla 3
América Next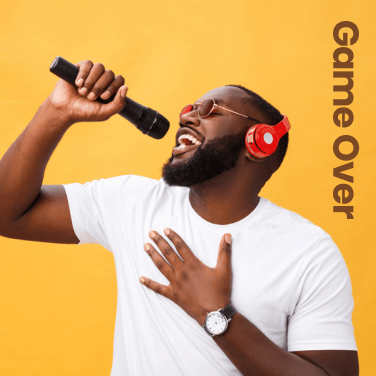 I Don't Care
Nuestros Clientes
Michael L. Earle
Ann R. Houston
Natasha D. Ward
Katie W. Dunnv
Roger L. Hoehne
Thomas A. Elliott
Bobby T. Hodge
Michael Earle
Michael Vazquez
Matthew Duncan
Rickey Campbell
Jonathan Ku
Theresa Ochoa
Angela Hunley
Beverly Pleasants
Louis Shay
Stephen Rivers
Alan Doody
Betty Cochran
Marlene Fowler
Lois Olson
Dorothy Riddle
Katie Dunnv
Roger Hoehne
Thomas Elliott
Bobby Hodge
Ashley Greene
Dorothy Shepherd
Theresa Blanding
George Norsworthy
Nathalie Smith
Ben Worrell
Jane Wilcher
Pena
Orville Thompson
Últimas Noticias
Entérate de todo lo que sucede para estar atento
a nuestros próximos proyectos
10.10.2017
We are always trying to help out bands and artists get a great sounding…
10.10.2017
The final parts of Spitfire's Studio Orchestra Library are released…
10.10.2017
Respected electronics engineer Roger Mayer updates his much-loved RM58…
The products I have produced with their help have been accounted outstanding, both in terms of music and graphics. I recommend Voicer unreservedly and unqualifiedly.
My first initial session to record a demo for my publisher was meant to be a one-off. I was so impressed with the standard and level of service that I went back to record songs
I wanted to drop you a brief but sincere couple of lines of thanks for all the hard work you put into making the music & sound behind Economy Gastronomy such a success. Despite having a brief thrown
Our Engineers
At Voicer we believe that the calibre of your engineers & producers
is just as important as the quality of the studio you work in
Bryan Johnson
Engineer / Owner
Linda Thomas
Engineer / Owner
Booking
Select your session and book online instantly. If you have any
questions, you give us a call or email us
Book Engineer Session
from $95 / hour
Book Producer Session
from $195 / hour
Book Assistant Session
from $75 / hour